Tavinder Singh Kohli: The chairman of our society and the chairman of Gurunank group of institutions, Hyderabad and Nagpur. A Visionary in all respects, He is the founder of Gurunank institutions Hyderabad,He has vast experience in the field of constructions and real-estate in the twin city of Hyderabad.A commerce graduate by education has full zeal and is leading all his institutions from front. He is the driving force behind the set-up of our school, to his battalion of education institutions; he has added one more vehicle by adding Edify School to him. Above all he is a through administrator. His vision of developing a corporate identity in school education is accomplished by the addition of Edify School to his banner.
Gagandeep Singh Kohli: He is a Post Graduate in Management from Queen Mary & Westfield College, University of London, UK. A young, dynamic leader who has been the driving force behind the Guru Nanak Educational Institutions. It has been his irrepressible ambition to establish a Deemed University offering a number of technical & non technical courses of study to students from all over the world and to award them degrees in their respective fields of study. Importantly, the institution must be alert to the changing technological developments across the world and promptly fine-tune their efforts and teaching methods, to respond to the change.
It has been an exhilarating journey for this Institution to become an educational major over a period of 8 years, crossing milestones year after year. Within a short span of 6 years and with only two batches passing out, it has achieved accreditation by NBA. Today, GNEC is an NBA accredited and ISO 9001: 2000 certified institution with qualified teaching professionals. The college at present is making an all out effort to go for NAAC assessment.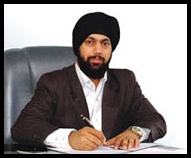 Dr. Kishore Waghmare: He earned his Ph.D. from the Nagpur University in 1996. He also completed his Masters in Law, receiving LLM from Nagpur University in year 1991. Earlier he completed his M.Phil (Economics), he has also been awarded Bachelor of Science (1972) and Bachelor of Education (1976). He has a professional experience which spans over a period of 30 years; he is the Head of Department, Economics, Hislop College and also a visiting faculty at various Management Schools. He is developing a website www.arthsaar.com for research in the field of Contemporary Economics. He has worked as a consultant with various reputed firms like Greenways Shipping India, Haldirams Food International Pvt. Ltd.
He has been a president of Rotary Club of Nagpur Highlands and a member of Non-Government Organization (Community Action for development), he is currently acting as a Chief Economist in Ankur Group which is his family owned business Organization.
Mr. Kaiser Dopaishi
Principal
Singapore International School
(Mumbai)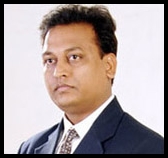 Mr. A.K. Agrawal
Director
MDN Edify Education Pvt. Ltd.
(Hyderabad)
Ms. Kavita Jain
CEO
MDN Edify Education Pvt. Ltd.
(Hyderabad)